West Palm Beach Immigration Attorney
Qualified Immigration Help From a West Palm Beach Lawyer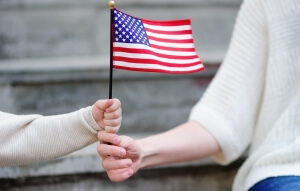 Here at Guerra Sáenz, PL we are committed to helping individuals and families in making their immigration dreams come true. Our lead attorney, Luis A. Guerra, is an immigrant himself who first came to the U.S. at age 15. He faced the same trials and tribulations that you may currently be facing and he overcame them, even in the face of adversity. He worked to earn his green card and gain citizenship, but there was one point where Mr. Guerra even faced the threat of deportation. He understands the difficulties that you are facing and he can help you navigate through the immigration process.
Contact a West Palm Beach immigration attorney here at Guerra Sáenz, PL today to learn how we can help you!
Our West Palm Beach immigration has experience with family based immigration as well as employment based immigration and we are familiar with the statutes and requirements of each. We handle a wide range of immigration issues here at the firm including appeals, green cards, visas for athletes, visas for professionals and citizenship cases. If you are at risk of losing your freedom, we also offer aggressive deportation defense to help you fight for your right to remain in this country. Our firm also takes on criminal immigration cases, if you are at risk of deportation as a result of a criminal arrest or traffic ticket, we could work to eliminate the threat of removal.
Overview of West Palm Beach
As the county seat of Palm Beach County, West Palm Beach is home to more than 101,043 Florida residents. When settlers first came upon the area in the 1870s the community was called "Lake Worth Country," because of the enclosed freshwater lake. It wasn't until 1894 that it became known as the Town of West Palm Beach and it was incorporated into Miami-Dade County. During the 1920s the city began to grow rapidly- as a result of the Florida Land boom the population of the city quadrupled from 1920-1927. During this time is when businesses began to grow and when landmarks began sprouting up. Due to the geography of West Palm Beach and the western swamp lands, the city is only a few blocks wide but is more than 100 blocks long, so the growth appeared in a linear fashion from north to south.
Today, West Palm Beach is a beautiful bustling city where people come from all over to vacation and to see the sights. There are many historic neighborhoods throughout the community along with several beautiful parks, The Grassy Waters Preserve, not to mention a breathtaking skyline from the north. Cityplace is a popular attraction with an IMAX movie theater, night clubs, restaurants and other outlets as well as the historic Clematis Street shopping area with live music and authentic food. West Palm Beach has undergone extensive construction over the years and now it has over 9 tall buildings 20-30 stories high. It is also considered to be home for more than 100,000 people who benefit from a strong job market and a distinguished school system- West Palm Beach is currently ranked highest among the best schools in the nation.
Trust Our Experienced West Palm Beach Immigration Lawyers
As with other areas throughout the United States, immigration rights are becoming a vital concern for the residents of Florida. Thousands of high and low-skilled workers are looking to enter in to the country for a chance to work, earn a living and settle down roots. Under Obama's legislation there may be serious and comprehensive immigration reform in the near future to help strengthen the flaws in the system. There will also be a crackdown on seas patrol for any illegal immigrants who try to make their way into Florida from Cuba or other surrounding countries.
According to Florida immigration statistics, the immigrant population grew substantially in 2012 with a 37% increase as the population numbers grew from 2,670,828 in 2000 to 3,658,043 in 2010. In fact, studies show that 24.4% of Florida's workforce in 2010 was made up of foreign-born workers- this means that there were 2,259,883 foreign workers throughout the state. There have been 1.6 million Florida immigrants who have been newly naturalized citizens of the U.S. This is giving immigrants and the born children of immigrants an opportunity for a better life and to find gainful employment. If you are looking to immigrate to the United States for employment reasons or your entire family wishes to settle down roots here, then you could greatly benefit from the experienced counsel of a West Palm Beach immigration attorney.

Canal de Inmigración
Video Center